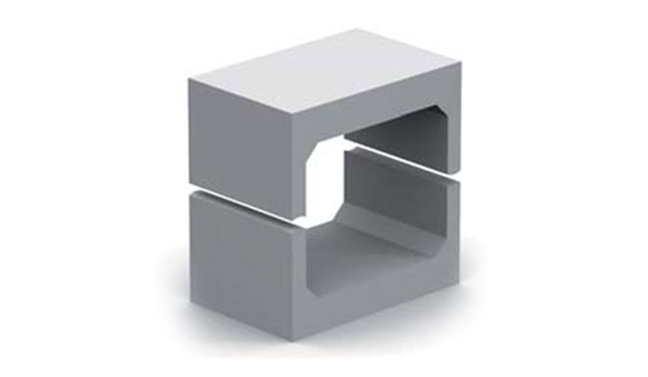 Jointed concrete frames are manufactured in two parts with a U-shaped cross-section and are fitted together with a tongue and groove joint. Their scope, design, geometry, etc. are identical to that of the closed concrete frames, although transport and assembly can be reduced in certain measurements that, with closed concrete frames, would require special transport.
HEIGHT H (m)
2
2.25
2.75
3
3.25
3.5
3.75
4
WIDTH A (m)
4
4.25
4.5
4.75
5
5.25
5.5
5.75
6
6.25
6.5
6.75
7
The usual useful length (Lu) is 1.5 metres.
Jointed concrete frames are designed with two types of joints: tongue and groove (with rigid or flexible joint depending on the filling and sealed materials you wish to use) and flat, depending on the measurements and systems of manufacture used in each case.

At Prefabricados Alberdi we also develop custom-made concrete frames. Contact us to request a quote.
PHOTO GALLERY: JOINTED CONCRETE FRAMES