The reinforced concrete barrier for tunnels with the CE marking and concrete containment walls, with containment level H2, has been designed for installation in tunnels, galleries and next to concrete containment walls, where there is little width available. It is a special, successfully tested system, certified according to EN 1317-5 and designed to increase the standard safety solutions in tunnels.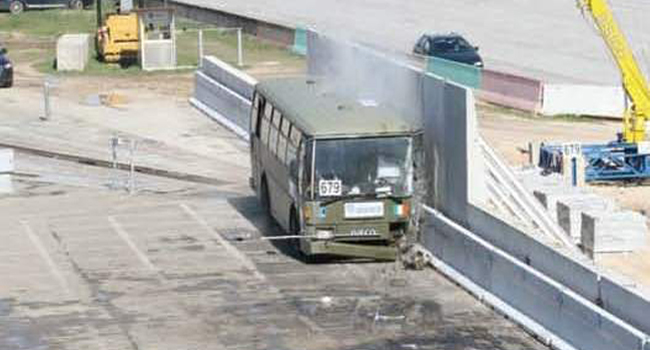 The concrete barrier has passed real crash tests in class H2 and has the obligatory CE marking according to the standard EN 1317. Thus, it is the first concrete safety barrier designed to be installed inside tunnels and in front of containment walls and other rigid elements.
Installing the concrete barrier directly against the wall is a road safety risk as the impact severity for the vehicle occupants is very dangerous. A small offset during the installation of the tunnel barrier of around 5-8 cm between the rear of the barriers and the face of the tunnel or wall will absorb part of the kinetic energy involved in the crash to thus obtain the permitted Acceleration Severity Index (ASI) values.
With the concrete barrier there is the option of including a lighting system to facilitate the display of the evacuation direction in the event of an accident inside the tunnel. The lighting system is housed in a longitudinal groove in the upper part of the barrier that allows the emergency evacuation direction to be indicated.
SPECIFICATIONS OF THE CONCRETE BARRIERS FOR TUNNELS OR WALLS WITH THE CE MARKING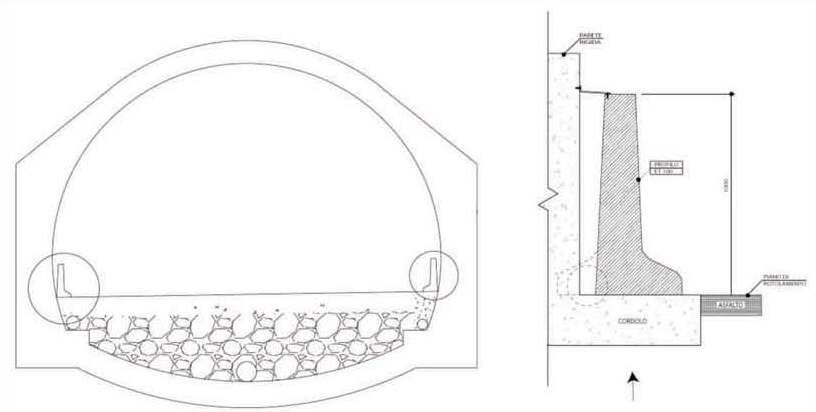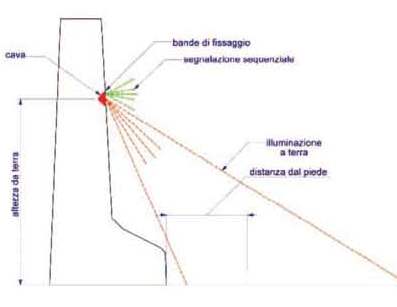 Contact us to request a quote.
PHOTO GALLERY: CONCRETE BARRIERS FOR TUNNELS OR WALLS WITH THE CE MARKING